Non-Profit Helps Provide Cholesterol Tests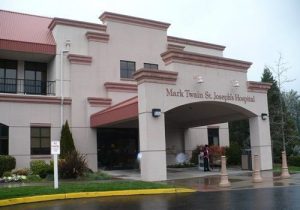 Mark Twain Medical Center

View Photos
San Andreas, CA — A non-profit group is partnering with a local hospital to offer free cholesterol tests to women in Calaveras County.
The partnership is between Soroptimist International of Calaveras County and Mark Twain Medical Center. "Today, there are many health concerns that are more prominent in the media, we tend to forget that heart disease is the number one killer of women over the age of 25," says Craig Marks, Hospital President. "Partnering with Soroptimist, our shared goal is to ensure that every woman in the Calaveras community has a comprehensive cholesterol test."
The lipid panel measures cholesterol and helps identify women at greater risk for heart disease and stroke. The free tests are available only during the months of April and May. You must be a Calaveras County resident. A 12 hour fast is recommended. There is no need to schedule an appointment. You can drop by MTMC laboratory, or any one of the five Family Medical Centers in the county.