Caltrans Road Work Week Of March 25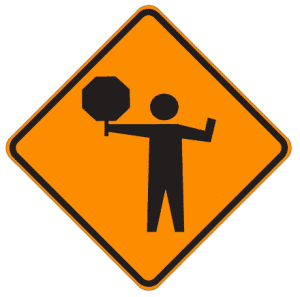 Traffic control flagger sign

View Photos
Sonora, CA – Caltrans crews are heading to cone zones along four Mother Lode highways this week.
Monday only a utility crew's activities on Highway 49 between Francis Street and Copello Drive may bring short delays from 8 a.m. until 6 p.m. due to the need to stop traffic for aerial work.
Tuesday only on Highway 4 in Calaveras County, expect ten-minute delays in the vicinity of Davis Ranch Road for utility work going on from 7 a.m. until 5 p.m.
Tuesday through Friday on Highway 49 in Tuolumne County expect a good deal of road crew activity under a moving closure for about 18 miles between Highway 120 Chinese Camp and the Tuolumne/Calaveras county line due to sweeping operations and shoulder work which may generate ten-minute traffic hiccups from 8:30 a.m. until 3:30 p.m. There is also overnight striping scheduled from 9 p.m. until 6 a.m. between Jack Page Road and the Tuolumne/Calaveras line.
More shoulder work-related activities on Highway 49 are slated every weekday between Moccasin Creek and Bear Valley Road from 8 a.m. until 4 p.m. that may stall traffic for a few moments at a time.
On Highway 108, anticipate ten-minute waits every weekday for about six miles in the vicinity of Hidden Acres Road for shoulder work planned between 8:30 a.m. and 3:30 p.m.
Remember that Highway 26 remains under long-term one-way traffic control with lengthy related delays due to major storm-related repairs underway between Joyce Road and Defender Grade. The highway is also closed between Deardorff and Wood House Mine roads.