Motorists Delays In the Mother Lode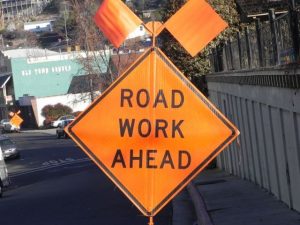 Road Work Ahead

View Photos
Motorists can expect a slight delay starting Sunday along Darby Russell Road and Avery Road in Calaveras County. Caltrans crews will be sealing cracks on that stretch of roadway. One-way traffic control will be in place until Friday. Work begins each day at 8a.m. and ends at 3p.m.

In Tuolumne County, there will be various Caltrans construction and repairs happening. Crews will be doing utility work on Simms Road to just before Mackey Road and Highway 108 Tuesday and Wednesday from 8:30a.m. to 5:30 p.m. Also, Monday through Friday crews will be doing electrical work on Green Springs Road to past La Grange Road. Luckily, those repairs will be done overnight from 8p.m. to 6a.m. Those stretches of roadway will be down to one lane of traffic.

Crews will be doing construction on Cavalieri to Jenness Road in Sonora Monday until Thursday. Also, Monday through Friday Caltrans workers will be sealing cracks on North Tuolumne Road near Twain Harte. Those jobs will be done from 8:15a.m. to 3:30p.m. each day.

Caltrans says motorists can expect 5 to 10 minute delays in all of these areas.