Beardsley Reservoir Getting Upgraded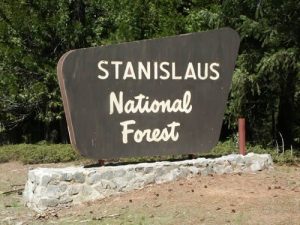 Stanislaus National Forest

View Photos
Sonora, CA — The construction may be distracting, but Stanislaus National Forest Officials say the improvements will enhance the fun for visitors. The construction will start April and run through May of 2014 causing some closures and traffic delays. A new campground, fishing platform, extending the boat launch and trails will be built in Beardsley Reservoir area.

The Forest and the Tri-Dam Project of the Oakdale and South San Joaquin Irrigation Districts have teamed up to oversee see the construction. They say all closures will be scheduled to avoid heavy impact to most Forest visitors during the 2013 recreation season.
Below are the scheduled closures and limited access periods for construction:
• Beardsley Campground; closed from Apr. 1, to May 23, 2013.
• Beardsley boat ramp; closed from Apr. 15, to May 23, and Sept. 3, to Dec. 1, 2013.
• Beardsley Day Use Area; closed from September 16, 2013 through May 15, 2014.
• Beardsley after-bay at China Flat; limited access to the river from Apr. 1, to Oct. 1, 2013.
• Black Oak Flat Camp Ground; construction is scheduled from May 1, to Oct. 1, 2013
Forest visitors will see heavy equipment and construction traffic on Beardsley Road. Click here to find out more on the construction.