Adventure Awaits At Yosemite This Summer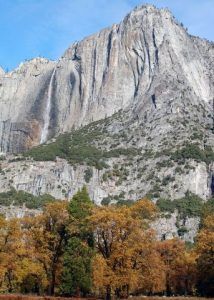 Upper Yosemite Fall

View Photos
Yosemite, CA — Yosemite Conservancy wants you to get closer to nature and their Outdoor Adventures for 2013 are designed to do just that. The classes give visitors a rare opportunity to experience Yosemite National Park's backcountry, wilderness, geology, art and culture in small groups led by renowned experts.
"Professional photographers, artists, naturalists and historians lead our Outdoor Adventures to provide visitors of all ages and wilderness experience levels with an unforgettable experience in Yosemite National Park," said Mike Tollefson, president of Yosemite Conservancy.
More than 45 Outdoor Adventures are being offered in 2013 spanning the entire park geography. Each adventure is limited to 15 participants. There are fees for these adventures and all the money raised goes to restoration and protection work that Yosemite Conservancy supports in the park.
Click here for more information on the outdoor adventures or call 209-379-2646 ext. 10.