New Dignity Health Hospital Head Makes MTMC Debut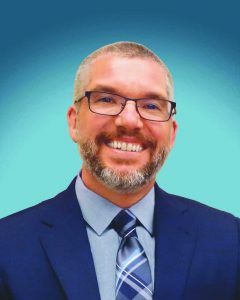 MTMC Doug Archer new President -CEO 3-22-19

View Photos
San Andreas, CA – A 20-year veteran health care executive for Sutter Health is finishing up his first week on-the-job as the new president and CEO of Mark Twain Medical Center.
On Friday afternoon, Dignity Health officials formally announced that Doug Archer, the former president of Sutter Health Memorial Hospital in Los Banos was settling into his new role after initially reporting to work on Monday.
Officials say that Archer, who was responsible for overall operations at the 40-bed Los Banos hospital and clinic facility, brings award-winning experience leading strategic initiatives to achieve clinical excellence, quality improvements, and financial goals. Highlights under his tenure included facilitating physician engagement and partnerships, increasing volume in key areas, overseeing construction and expansion projects, and implementing a new orthopedics surgery program.
Among his mandated goals at MTMC are to continue advancing the hospital's role as a health care leader, ensuring the highest quality, compassionate care for patients, expanding programs, services and specialties, and delivering on Dignity Health's promise to deliver health care with humanity.
Archer says he is thrilled with his new position and about living in Calaveras County. "I am very optimistic about the future of healthcare delivery in this county and plan to work closely with the community to ensure the hospital and clinics continue to provide exceptional care," he shares.
He holds a master's degree in Health Administration from the University of Southern California and a bachelor's degree in Political Science from California State University, Sacramento. A member of ACHE/California Association of Healthcare Leaders, Archer and was on its board until 2011. He also served as a member of the Advisory Council for Los Banos Boys and Girls Club, is active with Relay for Life, and coaches youth basketball.
Off-duty, the new chief executive describes himself as a lifelong outdoor enthusiast who enjoys hiking, camping, and snowboarding in the Sierra Nevada. He adds that he and Holly, his wife of 18 years, have two children and are looking forward to all the outdoor activities that Calaveras County has to offer.