State Grant Aids Current And Former Local Inmates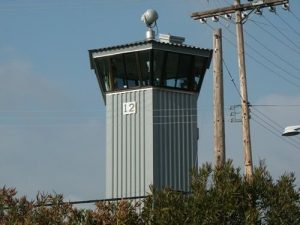 Sierra Conservation Center

View Photos
Columbia, CA – Columbia College is the recipient of a $100,000 grant to support the expansion and improvement of its "Justice-Involved Student Reentry Program."
Awarded by the California Community College Chancellor's Office Division of Educational Services the funding is based on a two year, six months performance period beginning on July 1st of this year and ending on December 31, 2021.
Working closely with the Sierra Conservation Center (SCC) over the past four years, college officials note that educational opportunities for incarcerated students have grown from 40 students in 2015 to nearly 300 participating this year at the main prison and four prison fire camps. Overseeing the grant funding is the Dean of Student Services Dr. Brandon Price, who explained "This grant will enable the college to better meet the needs of the justice involved students we currently serve, while also enabling us to serve additional students from inmate firefighting camps, local jails, and day reporting agencies."
The college provided this list of activities the grant will fund:
Providing faculty and staff access to training related to the specific needs of justice-involved students
Expanding transition services, such as college and career counseling
Expanding peer tutoring and mentoring programs serving justice involved students at SCC and on the Columbia College campus
"We have more than doubled the number of courses offered at Sierra Conservation Center during the last year, remarked Dr. Santanu Bandyopadhyay, President of Columbia College. "Although the growth is impressive, there is still a large segment of the incarcerated population who do not have access to education." He continued, "Having access to education helps the students prepare for life once they are free and helps reduce recidivism rate. We are delighted to have this grant that will enable us to expand our services further."
The college has also launched the on campus Making Alternative Transformations program. The goal is to provide higher education programs that are responsive to the unique needs of current and former incarcerated students, while providing additional services to support their efforts to reintegrate into society. For more information on these programs, contact Price at 209-588-5142.