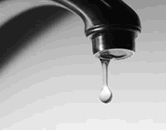 Water

View Photos
Sonora, CA — The public has a chance to take part in a tour and workshop on how clean, treated water gets to the tap. The Water Treatment and Distribution System workshop is being put on by the Tuolumne Utilities District. The workshop is Wednesday, February 27th. It starts at 1:30pm in the board room, followed by a public tour of the water treatment facility from 3 – 5p.m.

T.U.D. says there are many challenges to its 14 Surface Water Treatment Plants that bring water to its 14,000 customers. They say the workshop will focus on the opportunities, constraints, and complexities of maintaining and of improving the 330 miles of underground piping, 2,800 valves, 84 water storage tanks and 2,500 fire hydrants.
The tours will begin in the T.U.D. meeting room. If you are interested in attending, contact Lisa Westbrook at 532-5536, ext. 501. Or, you can e-mail lisaw@tudwater.com by Tuesday, February, 26th.
The District will concluding this first segment of educational tours March 13th with a workshop on TUD's Projects and the Engineering Department.