Sonora Walmart Expansion Headed To Supreme Court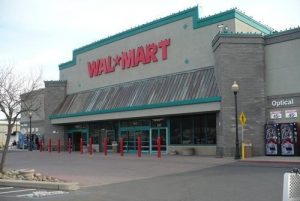 Sonora Wal-Mart

View Photos
Sonora, CA — There are some new developments regarding the proposed Walmart expansion in the City of Sonora.
The project has been held up by lawsuits since the City granted approval of the expansion in October of 2010. Walmart is hoping to add a grocery section onto its existing store on Sanguinetti Road. The City Council had green lighted the project after supporters collected enough signatures for a special election. Supporters went the initiative route because the project would be able to bypass some of the required environmental reviews. Rather than conduct a special election, for an estimated cost of $7,000, the project was simply approved by the council, which the city believed was within its legal realms.

A lawsuit was filed in the local superior court by an opposition group, and it was was later appealed to an appellate court. The appellate court issued a ruling that an environmental study should have been conducted as part of the initiative process. City Administrator Tim Miller says the ruling is in conflict with another appellate court decision, as well as statutes related to the CEQA process and elections code. The matter was then appealed to the California Supreme Court.

Miller says the city has been notified that the Supreme Court will take up the case. It should bring some clarity to the competing rulings. Briefs need to be filed within the next 30 days. It is unknown when the state's Supreme Court will hand down its ruling. In the meantime, the project will continue to remain on the back burner.