Two Young Children Airlifted To Trauma Center After Weekend Ski Doo Wreck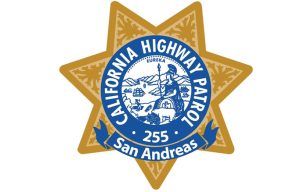 CHP San Andreas Unit logo

View Photos
San Andreas, CA – Emergency responders flew two youngsters to UC Davis Children's Center following a solo snowmobile crash on Sunday, St. Patrick's Day.
According to the San Andreas CHP, a 16-year-old minor was piloting a 2004 Ski Doo northbound on a section of groomed snow-covered Fremont Road south of Quaking Aspen Road at a high rate of speed around 3:30 p.m. when he lost control. Hitting the east shoulder of the roadway, the snowmobile continued up an embankment and twice went airborne. Striking a tree, it ejected the driver and his two female passengers, ages five and nine, before landing on its left side.
The CHP reports none of the children were reportedly wearing safety helmets. The driver, who received minor injuries, refused medical treatment. Both of the younger children were Life-flight flown from the scene to UC Davis for treatment of major injuries. All three were identified as residents of Manteca.
Alcohol and/or drugs are not believed to have been factors in the wreck. Due to the age of the parties involved and the severity of the injuries, CHP officials are currently withholding further details. They add that under California law, the use of helmets are required while operating a snowmobile on public lands.