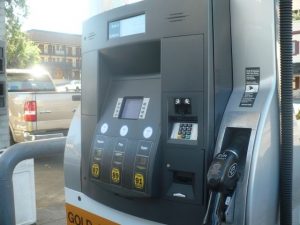 Stock Photo Gas pump

View Photos
Sonora, CA — The average price of a gallon of gas has jumped 37 cents in California over the past two weeks.
The Lundberg Survey of fuel prices shows that regular is selling for an average price of $3.99 statewide. The national price has jumped 25 cents over that period, up to $3.59. Los Angeles has the nation's highest priced gas at $4.10 a gallon. Among the larger cities in California, Sacramento has the lowest at $3.82.
The myMotherLode.com Gas Price Section shows that regular unleaded ranges from $3.75 to $3.99 in Sonora. In San Andreas, the price is averaging $3.99.
International crude prices have gone up over recent weeks, and refineries are reportedly preparing for higher demand in the spring and summer, which is pushing the price upwards.