Keeping An Eye On Business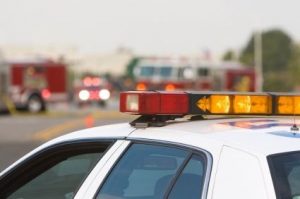 Law Enforcment Vehicle

View Photos
Angels Camp, CA – The Angels Camp Police Department already offers residents a program where they can ask police for checks on their homes while away on vacation. Now, a similar program has been offered to businesses. Business Owners who have a concern or issue, like parking problems or loitering, can call for increased patrols or checks on their property. Police say the program is possible thanks to four new volunteers.

Chief Todd Fordahl says, "We have noticed an increase in property crime. A lot of times just the visibility of seeing a person in a uniform affiliated with the police department, whether they are a volunteer or not, are a deterrent. The extra time we will be able to provide attending to these needs we will be able to keep better track of businesses and residents that need it."

Business Owners must fill out a form to get the security checks. You can get the form at the police department or by clicking here.