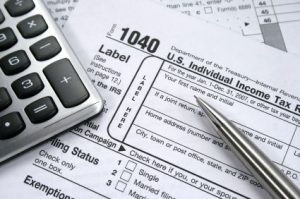 Taxes

View Photos
Tuolumne County, CA – The Amador-Tuolumne Community Action Agency (ATCAA) wants your W-2 forms. It's tax time again and ATCAA says residents need to remember about the Earned Income Tax Credit (EITC). The agency says EITC is a financial boost for working people hit hard by economic times. They say many people may qualify for EITC for the first time this year because of changes in income, marital status or family size. ATCAA is offering free tax service and even a new more convenient way for you to get your taxes done.

ATCAA Spokesperson Sarah Ndiaye says, "We are starting a drop-off service where people can drop off their information, complete the intake forms and then when a volunteer is available they can prepare the return. It makes it so the person does not have to wait while the tax return is being prepared."
Ndiaye says those who use the drop-off service will have their taxes done in a couple of days. She says ATCAA prepared nearly 150 returns last year. The free service is for tax payers making under $49,000 a year. Also, they do not handle foreclosures or bankruptcies.

You can call 533-1397 x 223 for Tuolumne County and 223-1485 for Amador County to find out if you qualify for the service and to set up an appointment.