Trail Expansion A Step Closer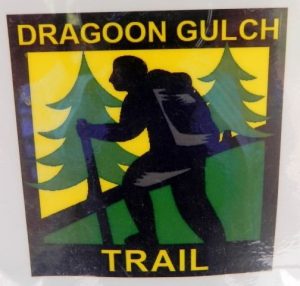 Dragoon Gulch

View Photos
Sonora, CA – The Dragoon Gulch Trail expansion plan has jumped another hurdle. Last night the Parks, Recreation and Beautification Committee voted to recommend The Preferred Alternative plan to the Sonora City Council. That plan expands the trail from 32 to 102 acres. The Sonora City Council will vote on this plan at its next meeting.

City Administrator Tim Miller says, "If the city council concurs with that recommendation. Then we will actually go out in the field and do what's called a "field fit" of the plan to see that the various elements of the plan can fit on the property. Whatever adjustments come out of that will then be incorporated into the Master Plan. That is a plan document that will come back to the committee and council for final approval. It will address the trail plan itself, financing alternatives for construction, different phases of construction and sources of funding."
The Sonora City Council will vote on The Preferred Plan at its February 19th meeting. Miller says the public is encouraged to attend.
Click here for an earlier story on the trail.