Study Whether To Consolidate High Schools?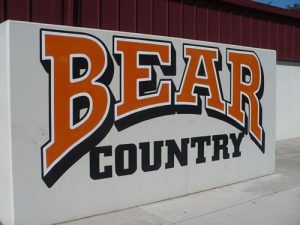 Summerville High School Bear Country sign

View Photos
The school boards for Sonora High and Summerville will talk about the idea of consolidating at their individual meetings this week.
If there is enough support to explore the idea, Superintendent of Schools Joe Silva is planning to seek help from the Sonora Area Foundation to conduct a feasibility type study. The Foundation funded a study 13 years ago looking into combining elementary districts with the high schools. There was not a cost savings found at that particular time, but as reported previously, school officials believe there could be cost savings by cross consolidating the high schools, or cross consolidating the elementary schools. Click here to view the earlier story. It is noted that a myMotherLode.com poll in March of last year found that 84% prefer consolidating the Tuolumne County school system.
Consolidation would allow the two schools to potentially share a Superintendent and additional other services. The discussion comes at a time when Summerville High Superintendent Dr. John Keiter announced that he will retire effective June 30th. Both schools will soon receive repairs and renovations as part of the Measure J and H bond measures that were approved last November.
The Sonora High School Board of Trustees will meet on Tuesday night at 6pm at the District Office, and Summerville High School's Board will meet Wednesday evening at the school.