Superintendent Supports Performing Arts Center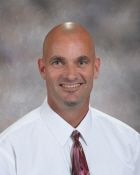 CUSD Superintendent Mark Campbell

View Photos
The Calaveras Unified School District will decide on Tuesday whether to proceed with plans to build a 500-seat performing arts center.
The future of the Calaveras High School project, which was promoted as part of the Measure A Bond measure approved in 2006, has been in question over recent months.
Only $4 million is remaining of the $22 million in bond money, but the district also has $1.2 million in matching state funding available for the project. In order to make it go, the district will have to borrow the remaining $200K. Campbell said this morning that he is optimistic that the district will be able to work out the financial details and construct the facility.
"My recommendation to the Board will be to allow us to proceed with exploring the financing option," he says. "And then once we secure that, to go ahead and build the building as it's currently designed."
The $5.4 million project has been scaled down from the original $7.7 million proposal. Some board members have voiced concerns about borrowing money at past meetings. The school board meeting begins at 5:30pm Tuesday at Mokelumne Hill Elementary School.