A Blow To Brown's Challenge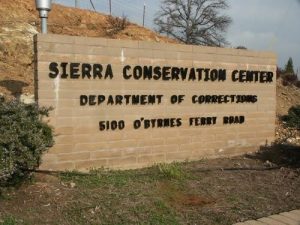 Sierra Conservation Center

View Photos
Sacramento, CA – The Associated Press reports a federal overseer says it's too soon for California to retake control of its prison mental health system. That is a blow to a proposal by Governor Jerry Brown challenging the feds for control of state prisons. Special master Matthew Lopes argues too many California inmates are still committing suicide and going without treatment for their mental illness.

Last week, Brown challenged a federal court order, mandating California further reduce its inmate population to improve prison conditions. Brown wants to end a 6-year-old program that has sent thousands of California inmates to private prisons in other states.

In January 2010, a three judge court panel ordered the state to reduce the inmate population of its 33 adult prisons. The order was affirmed by the U.S. Supreme Court in May 2011. As a result, the state is mandated to lower its prison population by approximately 30,000 inmates by June 27, 2013.