Foundation Donates $1.31 Million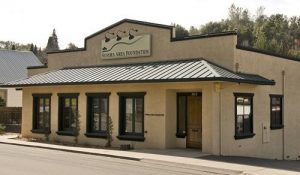 Sonora Area Foundation

View Photos
Sonora, CA — The amount of money donated through the Sonora Area Foundation to local students and non-profits increased by 6.5% in 2012.
The Foundation awarded 38 grants, totaling $627,793, to local non-profit organizations. Another $686,060 was given through donor funds, including scholarships, and other directed giving from community members. The total amount was $1,313,853.
Sonora Area Foundation Executive Director Ed Wyllie states, "This was a year for large grants for a variety of purposes, including grants to the ATCAA Food Bank, The Smilekeepers program, Mentoring Works, the Youth Sports Foundation, and the Jamestown Family Resource Center."
Wyllie expects much of 2013 to once again focus on safety net type programs. The Board of Directors will finalize its 2013 priorities in the weeks ahead.