Gas Prices Heading Back Up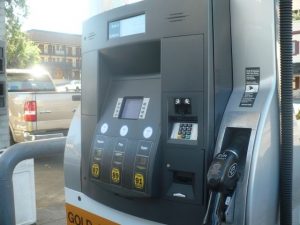 Stock Photo Gas pump

View Photos
Sonora, CA — The price of a gallon of gas has gone up seven cents over the span of three weeks.
The Lundberg Survey of fuel prices shows that regular unleaded is averaging $3.32 nationwide. In California, the most affordable average price among the big cities is $3.46 in Sacramento, and the highest is $3.65 in Bakersfield. The average statewide is $3.59.
It is still considerably cheaper to purchase gas in the Mother Lode. The myMotherLode.com gas price section shows the price ranging from 3.37 to 3.55 in Sonora, and 3.42 to 3.59 in San Andreas.