Violating Sex Offenders Free Speech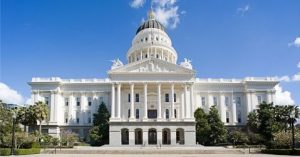 California State Capitol

View Photos
San Francisco, CA — A federal judge is blocking part of a voter-approved measure beefing up the state's human trafficking laws. The judge made that ruling Friday. The judge found a provision in the law requiring registered sex offenders to give authorities a list of their Internet providers and screen names likely violates the free speech rights of sex offenders.

The lawsuit was filed on November 7th; just one day after the Californians Against Sexual Exploitation Act or Prop 35 was approved by 81 percent of California voters. It was filed by two anonymous registered sex offenders and an online discussion group called California Reform Sex Offender Laws.

The injunction will stand until a federal trial is held on the matter.