NYC Detectives Heading To Calaveras County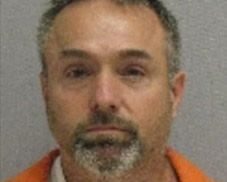 Karl Karlsen

View Photos
San Andreas, CA – Calaveras County Sherriff's Officials says New York detectives will head to the county to question potential witnesses in the murder investigation against Karl Karlsen involving the death of his son in up-state New York. However, Sheriff's Officials say their detectives have already started questioning potential witnesses in the 22 year old possible murder case involving Karl's wife. In 1991, Kristina Karlsen died in a house fire in Murphys while her husband, Karl, and their three children escaped the flames.

Sgt. Chris Hewitt says, "We have interviews some subjects that were mention in the initial 1991 report. Currently, all aspects of the case are being re-examined and it will take a considerable amount of time until this case is completed on our end. The New York investigators are still planning on coming out here. We just don't have an exact date at this time."
New York Detectives arrested Karl in November of last year on second degree murder charges for the 2008 death of their 23-year-old son. The son was found dead pinned underneath a truck at the family's farm in Seneca County New York. That prompted Calaveras County detectives to re-open the case involving Kristina's death this past December. Karlsen walked away with $200,000 in insurance money after the 1991 house fire.