Feds Approve California Health Plan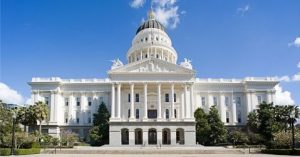 California State Capitol

View Photos
Sacramento, CA – The Associated Press reports the federal government has approved California's plan to run its own health insurance market, a milestone in the state's effort to meet the national health care reform law. The U.S. Health and Human Services Secretary Kathleen Sebelius announced Thursday that California was among seven new states that received conditional approval to operate their own insurance exchanges.
HHS Secretary Kathleen Sebelius says, "States across the country are working to implement the health care law and build a marketplace that works for their residents," Sebelius adds, "In ten months, consumers in all fifty states will have access to a new marketplace where they will be able to easily purchase affordable, high quality health insurance plans, and today's guidance will provide the information states need to guide their continued work."
California was the first state to authorize a health insurance exchange after passage of the federal Affordable Care Act in 2010. The California Health Benefit Exchange board, which now goes by Covered California, submitted its operational plan last month to expand coverage by at least 2 million. The state has about 7.7 million people without health insurance. The AP says Covered California plans to have its exchange up and running in time for open enrollment on Oct. 1.