Tuolumne County Excellence In Teaching Award Winners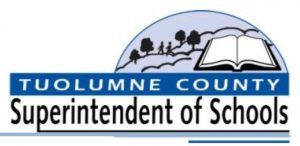 Tuolumne County Superintendent Of Schools Office

View Photos
Sonora, CA — 16 local teachers are being recognized for going above and beyond to educate local students in Tuolumne County.
Tuolumne County Superintendent of Schools Cathy Parker, along with the County Board of Education, is announcing the 2019 "Excellence in Teaching Award" winners from various school districts. In addition, the "Career Achievement Award" is being bestowed to James Miller of Gold Rush Charter School. All of the recipients will be honored at the annual Board of Trustees dinner on April 23.
The 2019 Excellence in Teaching Award winners are below:
Jessica Holden, ATCAA-Head Start
Beth Barnett, Belleview
Lydia Loera, Big Oak Flat-Groveland
Diane Ditler, Columbia Elementary
Donald Dickinson, Columbia College
Kim Flower, County Schools Office
Jessica Holman, Curtis Creek
Martin Blake, Gold Rush Charter
Michelle Bennett, Jamestown
Susan Ferrell, Sonora Elementary
Matthew Marinovich, Sonora High School
Kyle Dooley, Soulsbyville
Stacy Tune, Summerville Elementary
Shane Patey, Summerville High
Molly Rose, Twain Harte
The Superintendent of Schools Office is also praising the other outstanding nominees for the career achievement award, Merv Cancio of Curtis Creek, Jessica Holden of ATCAA Head Start and Lori Gold of Twain Harte.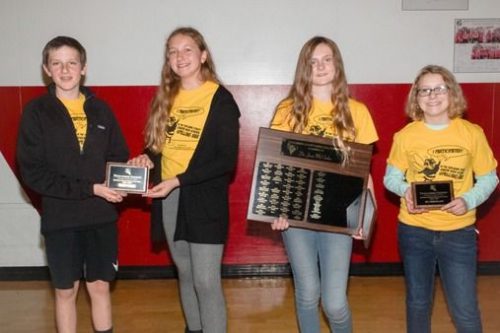 In other local education news, the Superintendent of Schools Office reports that the 44th annual Dr. June McComber Junior High Spelling Bee took place at Curtis Creek Elementary School and featured 43 students from 8 schools. Delta Kappa Gamma provides the registration fee to send the 1st and 2nd place finishers to the state competition on May 4 in Marin County. 1st place went to Victoria Young of Summerville High School, 2nd place to Olivia Nickols of Sonora Elementary and 3rd place was a tie between Richard Seaman of Curtis Creek Elementary and Lynnea Uhl from Connections Visual and Performing Arts Academy.
Late last week was also the 64th annual Tuolumne County Honor Music Festival at Sonora High School. Under the direction of guest band conductor Ed Hull, and guest choir director Erin McGinnis, over 70 local students from eight different schools performed.