Sonora Area Foundation Gifts Several Community Programs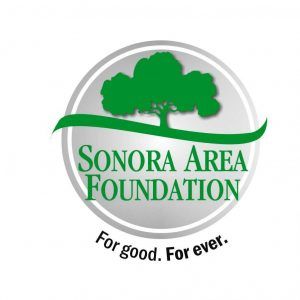 Sonora Area Foundation logo

View Photos
Sonora, CA — Seven nonprofits are sharing over $100,000 in grant awards from Sonora Area Foundation's latest funding round.
The SAF board of directors, which recently held its first grant application review for 2019, approved funding a wide range of nonprofit community projects and programs as detailed below.
For creating a laboratory focusing on science, technology, engineering, art, and math (STEAM) programs, Columbia Elementary School received a total of $16,000 after the board added a $10,000 grant to two smaller grants of $3,000 each made from SAF-held Dierker-Ferro and McMillen Jacobs Associates funds.
Matching a $25,000 grant from the Sonora-based company Front Porch, the board members approved providing a similar amount to support the GRACE (Grace Respect & Caring Encouragement) Fund also held by SAF.
Funding For Homeowner Help, Meals Assistance, Mentoring Development
A new Habitat for Humanity of Tuolumne County program that will bring home repairs to low-income Tuolumne County homeowners received a $30,000 grant. For its community meals and food pantry services, the board granted Lighthouse Ministries $7,500 in supportive funding. TeenWorks Mentoring received $5,000 to assist with mentor recruitment.
The board supported enabling better delivery of a service for the homeless community by making an award grant of just over $13,600 to St. James Episcopal Church. The church's specific plans for the funds are to have utility connections installed that will allow the Give Someone A Chance shower bus to set up onsite.
Groveland Community Services District also received a partial grant of $20,000 towards the cost of installing a SCBA (Self Contained Breathing Apparatus) filling station. SAF also established a fund to facilitate donations from the community to raise the additional $12,000 required for the project.
Established in 1989, the Sonora Area Foundation promotes philanthropy through assisting charitable donors, making grants to worthy projects and programs and providing leadership on local issues. For more details, click here.