Street Festival Triggers Downtown San Andreas Traffic Closure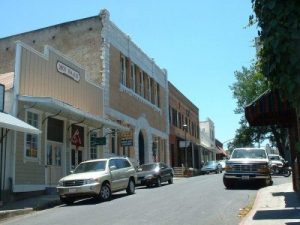 Downtown San Andreas

View Photos
San Andreas, CA – Public works officials are sending an alert that the Main Street of the Calaveras County seat will close to traffic for most of the day this coming Saturday.
The reason for the 8 a.m. until 6 p.m. closure of Main Street in downtown San Andreas is a street event. Billed as the first ever Calaveras Ragin' Cajun Festival, the actual operating hours for it are 11 a.m. until 5 p.m. Motorists should keep in mind that alternate routes for through-traffic will be on Pope and California streets and that there will be traffic control signs for the designated alternate routes.
The Rotary Club-sponsored festival is a benefit for Hospice of Amador and Calaveras as well as other Rotary projects. Planned attractions include three stages of live music featuring The BluesBox Bayou Band, Bob Eisenman Jazz Band and James Harkins. Among several dozen vendors are Cajun food caterers serving up boiled Louisiana crayfish, Cajun sausage po'boys and hot wings, deep-fried catfish and shrimp. For more details, click here.