Wet Weather Causing Traffic Hazards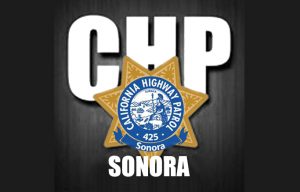 CHP Sonora

View Photos
Tuolumne County, CA — The heavy rain is causing some traffic hazards in Tuolumne County this morning.
A large rock is blocking a lane of Phoenix Lake Road at the intersection of Silver Dawn Drive. On Lyons Bald mountain Road near Greenley Road in Sonora, there is water flowing across the roadway. The CHP is asking motorists to avoid the area.
In the Jamestown area, on Bell Mooney Road near Highway 108 more than two feet of water is covering a bridge there. The CHP reports that motorist are turning around in both directions, which they note is exactly what drivers should do as it is extremely dangerous to drive through flooded areas. Additionally, a vehicle has gone off O'Byrnes Ferry Road and crashed into a ditch at the entrance to the Sierra Conservation Center. There is plenty of emergency activity in the area, so traffic is slow going. We'll bring you more road reports as soon as new information comes into the newsroom.