Rolling Stop Resulted In A Drug Bust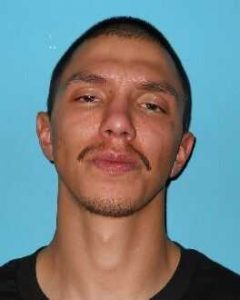 Majer Montoya

View Photos
Jamestown, CA – A driver that failed to halt for a stop sign was found in possession of several grams of meth after being pulled over by a deputy on patrol in Jamestown.
The traffic stop took place this weekend when a Sonora man left a residence within 100 yards of Jamestown Elementary School and caught the eye of a Tuolumne County Sheriff's Deputy for rolling through a four way stop at the intersection of 8th and 5th avenues. A run of the vehicle's license plate showed an outstanding warrant for the registered owner, 23-year-old Majer Montoya, and he was taken into custody.
During a search of Montoya, the deputy found around 6.6 grams of methamphetamine hidden in his pants. The deputy also spotted a glass smoking pipe and foil on the vehicle's floorboard. A closer look inside uncovered additional paraphernalia, a digital scale, and an air compressor, which was later determined to be stolen.
Montoya was arrested on the outstanding warrant and for fresh felony drug related charges including sales and transportation. His bail was set at $20,000.