Yosemite Delays Half Dome Lottery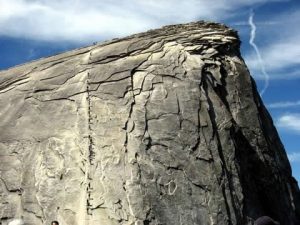 Yosemite - Half Dome Cables

View Photos
Sonora, CA — March 1st is typically when you can begin applying for permits to ascend Half Dome in Yosemite National Park during the spring and summer season.
Because the attraction is so popular, there is a preseason lottery system in place to dole out 225 permits for each of the days that the cables are up. It allows people to plan their trip to Yosemite accordingly. In addition, 50 permits are available as part of a daily lottery. Weather permitting, the cables will be in place between late May and early October.
The application period typically spans the entire month of March, but Yosemite officials report that there will be a delay this year because of a transition underway to a new contracted provider. No date has been determined as to when the preseason lottery will open, but more information is expected to be provided in about a week's time.