Alleged Child Sex, Deadly Weapon Assault Charges In Calaveras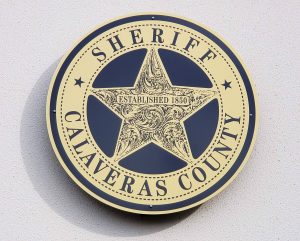 Calaveras County Sheriff Department building logo

View Photo
San Andreas, CA — Sheriff's officials in Calaveras County have released details involving two recent arrests.
Sheriff's spokesperson Sgt. Rachelle Whiting reports that 62-year-old Ronald Russell of Copperopolis was taken into custody at the Copperopolis Sheriff's substation following a detectives' investigation into child molestation complaints relating to three young female alleged victims under the age of ten.
He was booked into the Calaveras County Jail last Tuesday on charges of lewd or lascivious acts with a child under 14, including by force; oral copulation with a victim under ten years of age; attempting to prevent or dissuade a victim/witness report; contact with a minor with sexual intent; indecent exposure; annoying or molesting a child under the age of 18.
Whiting adds that since the case is still under investigation, no further details are being released at this time.
Thursday evening just before 7:30, Whiting says deputies responded to a residence on Jewel Court in Wilseyville for a report of an attempted assault with a vehicle.
Deputies heard that following a verbal altercation between 46-year-old John Westfall of West Point and a 49-year-old female resident, Westfall allegedly accelerated his vehicle directly at her prior to leaving the scene.
Whiting adds that deputies located and arrested Westfall on an assault with a deadly weapon not a firearm charge.