Democratic California Lawmakers Taking Aim At Sugary Beverages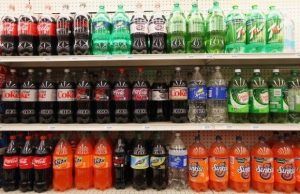 Soda

View Photos
Sacramento, CA — A handful of bills are being introduced at the state capitol designed to discourage the drinking of soda and other sugary beverages.
The proposals would create a new tax, warning labels and a ban on soda displays near checkout lines.
Senator David Chiu of San Francisco stated at a press conference, "The soda industry is the new tobacco industry." He is specifically proposing a bill that would cap the size of sugary drinks sold in restaurants and stores at 16 fluid ounces.
Senator Bill Monning of Monterey County would like to see warning labels placed on sugary drinks, similar to those on tobacco products.
Assemblywoman Buffy Wicks of Oakland has introduced a bill that would prohibit sugary drinks from being placed near checkout counters.
Assemblyman Rob Banta of Alameda is proposing to ban coupons or promotional deals at stores that would lower the price of sodas.
Assemblyman Rich Bloom of Santa Monica would like to place a tax, of a couple of cents, on sugary drinks.
The lawmakers argue that they are not trying to eliminate sugary beverages, but want Californians to think twice about consuming large amounts of the drinks.