New Details In HWY 108 Deadly Crash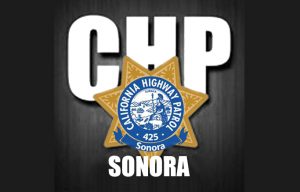 CHP Sonora

View Photos
Sonora, CA — The CHP has released new details regarding a crash involving a pedestrian that resulted in a fatality last night during the evening commute in Sonora.
As reported here, the collision happed around 6:30 p.m. on Highway 108 near the intersection of West Stockton Road. The CHP reports that 21-year-old Timothy Hollis of Sonora was driving a 2016 Chrysler 200 eastbound on the highway east of Stockton Road at about 50 mph when a 36-year-old Sonora woman on the shoulder suddenly darted into the roadway. Hollis slammed on his brakes, but was unable to avoid hitting the woman. According to the CHP, the impact tossed her into the air and she was then struck by a 2018 Ford F-350 in the opposite lane, driven by 28-year-old Glenn Gray of Chinese Camp, also going around 50 mph.
Traffic was impacted for nearly two hours as officers diverted eastbound traffic onto Stockton Road.  Westbound traffic was turned around and detoured onto South Washington Street.
The CHP is investigating whether alcohol or drugs played a role in the crash. The woman's name is not being released pending notification of family. The collision is still under investigation.