Traffic Stop Leads To Home Search, Drug Lab Bust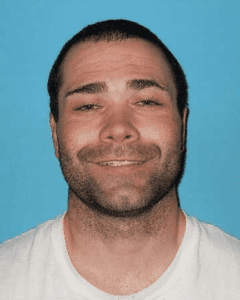 Andrew Labriola TCSO Booking Photo

View Photos
Sonora, CA — An attempt to cite a driver for vehicle code violations triggered a foot chase that led deputies to a butane honey oil lab inside a Jamestown bedroom.
Tuolumne County sheriff's officials report that sometime before noon on Wednesday, a deputy initiated a traffic stop on 8th Street near 5th Avenue after the driver of a passing vehicle with an expired registration failed to stop for a posted sign and made an illegal u-turn.
When the vehicle pulled over, a male passenger and local transient wanted on several warrants, 29-year-old Sean Foster, exited and fled on foot.As he fled into a 6th Avenue residence, deputies set up a perimeter and broadcast announcements to the home's occupants. Foster, along with 28-year-old Andrew Labriola, whose listed address is in Sonora, and 22-year-old Brooke Stevenson of Copperopolis subsequently exited the home.
Foster was reportedly taken into custody without further incident and is being held without bail. As Labriola was determined to be on searchable probation, a subsequent residence search was made, revealing ammunition and evidence of the butane honey oil lab. He was arrested for manufacturing of a controlled substance and being a felon in possession of ammunition and later given a $100,000 bail. As Stevenson had multiple warrants, including for domestic battery and battery on a peace officer while resisting arrest, he was also taken into custody, and his bond totaled $95,000.