Update: Tuolumne County Road Closures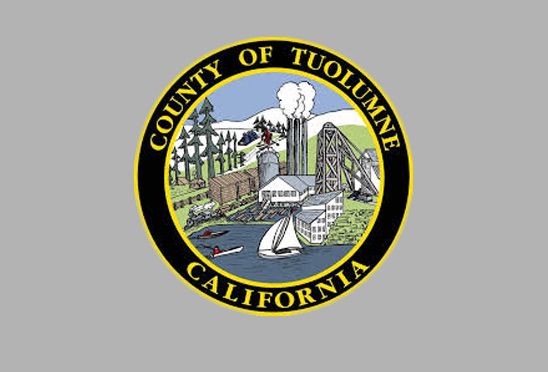 Tuolumne County logo

View Photos
Update at 2:45 p.m.: The Tuolumne County Community Resources Agency reports that the section of Marshes Flat Road in the Groveland area has reopened. A section at the first creek was shut down yesterday afternoon due to flooding. CRA officials urge the public to use caution in the area while this storm system continues to push through the Mother Lode this weekend as conditions could change forcing another closure.
Update at 1:10 p.m.: Road crews have been able to quickly reopen Wawona Road (Hwy 41), according to Yosemite National Park officials. They add that chains or four-wheel drive with snow tires required. See further road closures in Tuolumne County and the park below.
Update at 12:40 p.m.: Yosemite National Park has temporarily closed several roads and a recreation areas due to weather conditions. They include the Big Oak Flat Road (Hwy 120 West) , the Wawona Road (Hwy 41) from South Entrance to Wawona and the Badger Pass Road. Also, shut down is the Yosemite Ski and Snowboard area.
Update at 8:40am: The Tuolumne County Community Resources Agency reports that Kewin Mill Road is back open as the water levels have gone down in that area. However, the CRA indicates that it is subject to change throughout the day depending on the conditions, so be advised, and travel with caution.
Marshes Flat Road is closed at the first creek crossing due to flooding. Parts of Sims Road and Red Hill Road are also still closed due to flooding.
Original story posted at 7am: Sonora, CA — The Tuolumne County Roads Division closed Kewin Mill Road just north of Belleview Elementary School due to flooding.
A substantial amount of water crossing Kewin Mill Road yesterday necessitated a full closure between Comstock Ranch and Belleview Elementary School. A detour is in place in Cedar Ridge with a single lane, with flaggers, traversing Broken Pine Road, Hitching Post Road, Pack Trail Road and Old Oak Ranch Road.
It is unknown how long the closure will continue. You will want to avoid the area if possible.