TUD Officials Discuss Water Projects And Priorities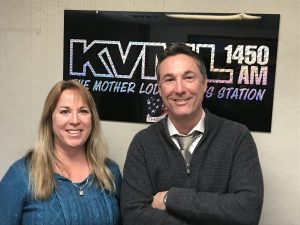 Lisa Westbrook and Ed Pattison

View Photos
Sonora, CA — This weekend's Mother Lode Views will feature the new General Manager of the Tuolumne Utilities District, Ed Pattison, and the Director of Public Relations, Lisa Westbrook.
They will talk about various infrastructure projects on the horizon, including the long talked about dredging at Phoenix Lake. They will also talk about long term planning, fire safety projects, current water supply, state issues of concern, and the goal of identifying additional water sources.
Pattison will also speak about his background and initial observations.