Weekend Brawl Lands Man Behind Bars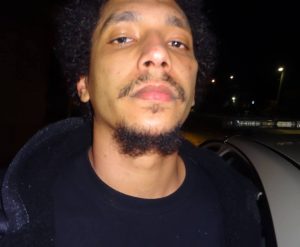 Eric D Shirley SPD Photo

View Photos
Sonora, CA — An escalating fight following a downtown bar visit resulted in police arresting a suspect for felony assault causing serious bodily injury.
Sonora Police officials recount that around 10:15 Sunday night, officers responded to an area of Stewart and Theall streets for a reported disturbance between three subjects. Once on scene officers could see that one of the subjects received serious injuries during a physical altercation with a man subsequently identified as 29-year-old Eric D. Shirley of Modesto.
According to the parties involved, Shirley, a prior acquaintance, left a downtown bar with the victim and the victim's girlfriend. However, once they arrived at the victim's Shepherd Street apartment, an argument ensued between the two men and Shirley reportedly wound up on top of the victim, at one point punching him repeatedly in the head and face. It was after the altercation moved outside into the roadway that law enforcement was called.
Responding officers located Shirley nearby and arrested him. Subsequently the victim received treatment at the Adventist Health Sonora emergency room for what police say appeared to be nonlife-threatening injuries.