Update: Tuolumne County Flood Warning And More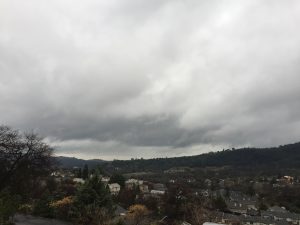 Rain In Tuolumne County

View Photos
The National Weather Service has issued a Flood Warning for small streams in southwestern Tuolumne County until 6 PM tonight.
Flooding has been reported in eastern Stanislaus County and western Tuolumne County, including along J-59, Chinese Camp, La Grange and the surrounding area.
Radar has estimated that three to five inches of rain fell yesterday between noon and 4 PM.
Runoff from the heavy rainfall will continue to cause many streams to flood.
Remember: Turn around, don`t drown when encountering flooded roads. Most flood deaths occur in vehicles.
The Winter Storm Warning issued for the Sierra Nevada remains in effect through 4 PM Tuesday.
A storm with much colder temperatures will arrive Monday and Tuesday.
Therefore, a Winter Storm Warning has been issued for the Mother Lode from 4 AM Monday through 4 PM Tuesday.
The snow levels range between 3,500 to 5,000 feet today. Snow levels will range from below 3,000 to 4,500 feet on Monday morning. On Monday night and Tuesday, the snow levels will range from mostly below 3,000 to 4,000 feet.
Total snow accumulation in the Mother Lode (below 3,000 feet) will range from three inches to two feet. One to four feet of total snow accumulation is likely between 4,000 to 5,000 feet. Above the 5,000 foot elevation, an additional four to nine feet of snow is expected.
A Winter Storm Warning for snow means there will be snow covered roads and limited visibilities. Travel is not recommended while the Warning is in effect. If you must travel, keep an extra flashlight, food and water in your vehicle in case of an emergency.