Escalating Argument, Battery, Death Threats Land Man In Jail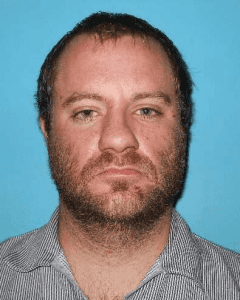 James Franks TCSO Booking Photo

View Photos
Sonora, CA — A Sonora man who allegedly threatened his girlfriend's life and punched his father in the face now faces four felony charges.
According to Tuolumne County sheriff's officials, deputies called to a residence in the 8600 block of Fraguero Road on Saturday afternoon arrived in the nick of time to arrest 29-year-old James Odell Franks following an alleged attack and criminal threats.
Officials recount that Franks had apparently got into an argument with his girlfriend in the presence of his 72-year-old father and threatened to shoot her. The suspect then reportedly attempted to take a key ring from his father's belt loop, which contained keys to the man's gun safe.
Attempting to fend Franks off, the man sustained several punches to the face. Arriving deputies arrested Franks who, once in custody, reportedly again threatened to kill the woman.
Franks currently faces felonies for threatening a crime with intent to terrorize, committing a crime against an elder, and attempted grand theft; also a count of misdemeanor battery. His bail was set at $35,000.