February Will Begin With Rain & Snow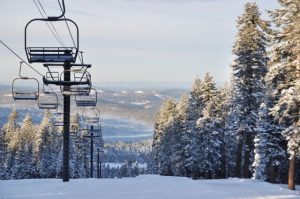 Dodge Ridge

View Photos
After a week of dry weather over northern California, there will be a return to wet weather.
According to the National Weather Service, a very weak weather system will move through the area today, bringing very light rain to portions of the Northern San Joaquin Valley and very light snow to the Sierra Nevada.
A second weather system will move southward along the coast Wednesday and Thursday, bringing rain mostly to the coastal range. Rainfall will taper off significantly east of the coastal range and into the Central Valley. Only a couple of inches of snow is forecast over the higher Sierra elevations.
By the end of the week and into the weekend, wetter and colder storms will affect all of Northern California.
Over an inch of rain is expected in the Central Valley with several feet of snow in the high Sierra.
Several inches of snow are expected to fall over the lower Sierra, Friday afternoon and evening and may result in chain controls and travel delays.
On Saturday and Sunday, the snow levels will fall to around 3,500 to 4,000 feet with snow continuing
to accumulate through Sunday night.
Impacts to travel can be expected this weekend. Expect winter driving conditions if traveling to the mountains, and wet roads in the Mother Lode and the Central Valley.