Eagle Eyed Officer Catches Bank Check Suspect Outside Walmart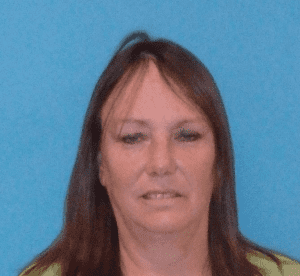 Lori Kay Zimmanck SPD photo

View Photos
Sonora, CA – A patrol officer's sharp recollection of bank surveillance images led to the arrest of a woman who allegedly twice in recent weeks tried to pass bad checks at a local bank.
According to Sonora Police Chief Turu VanderWiel, the officer arrested 55-year-old Sonora resident Lori Kay Zimmanck Friday afternoon shortly after he spotted and then interviewed her in the Sonora Walmart parking lot.
The chief recounts that back on Jan. 17, a Bank of Stockton manager reported that a suspicious person, subsequently identified as Zimmanck, trying to deposit a counterfeit Bank of America check for over $3,000. He says the manager contacted BOA to make sure that the funds were available and was told that Zimmanck was not connected to the account she was attempting to access.
Perusing police report notes, the chief shares the suspect appeared nervous, left the check behind, and that surveillance footage confirmed activities consistent with the manager's account. A day later, another logged call recounts that the same bank manager called police again, stating that Zimmanck had returned and attempted to similarly pass a personal check for over $2,000.
Chuckling, Chief VanderWiel gratefully acknowledges the officer's sharp recall abilities, adding that while the suspect faces two current felonies involving attempting to use another's personal identifying information, more charges such as attempting to pass fictitious checks may come later.