Seven Indicted For Allegedly Helping Harbor Newman Police Killer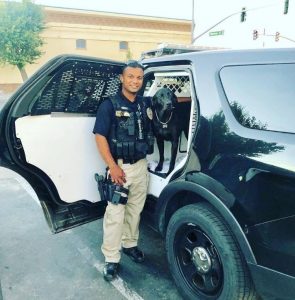 Officer Ronil Singh

View Photos
A federal grand jury indictment shed more light on the plot to protect the man who allegedly killed Newman Police Corporal Ronil Singh.
Seven people were indicted by the Grand Jury, including 29-year-old Erik Razo-Quiroz of Merced, 25-year-old Adreian Virgen-Mendoza of Fairfield, 34-year-old Conrado Virgen Mendoza of Chowchilla, 36-year-old Erasmo Villegas-Suarez of Buttonwillow, 31-year-old Ana Leydi Cervantes-Sanchez of Newman, 59-year-old Bernabe Madrigal-Castaneda of Lamont and 57-year-old Maria Luisa Moreno of Lamont.
They are all charged with conspiring to harbor an illegal immigrant, Gustavo Perez Arriaga, knowing that he allegedly killed Corporal Singh. According to court documents, they provided him with new clothing, hid his truck, gave him a new cell phone, transported him around, and hosted him. They also allegedly made plans to wire money to him and smuggle him out of California and back into Mexico.
US Attorney McGregor W. Scott, says, "When individuals act to thwart law enforcement's efforts, they undermine the safety of those officers and the public as a whole. Today's indictment is a significant step toward holding accountable those who chose to harbor and conceal the man accused of killing a police officer in Newman, California, Corporal Ronil Singh."
A four county region, including Tuolumne, was put under a "Blue Alert" following the December 26 shooting of Corporal Singh. He was later arrested in Bakersfield.
President Donald Trump has referenced the murder at various times over recent weeks as a reason to fund a border wall along the Mexican border.