Cannabis Fee Refunds On Calaveras Supervisors Agenda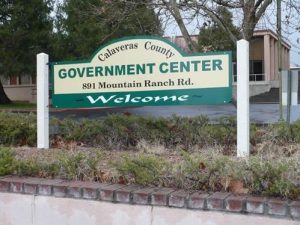 Calaveras County Government Center

View Photos
San Andreas, CA — The Calaveras County Board of Supervisors will decide whether to refund $940,000 collected through a medical marijuana registration program.
Before a ban was placed on commercial cannabis cultivation one year ago, the county was collecting $5,000 grower registration fees. The county administrator's office is recommending the board move toward refunding the dollars to those that were renewing registration, or signing up during the second year. It requires a 4/5 vote of the board to be approved. It is the final item of discussion during today's meeting which got underway at 9am.
Other items today include a presentation by First Five of Calaveras about local programs available in the community, and a presentation regarding the public works five year capital improvement program.