Crash Near Tulloch Bridge Results In Firearms, Drug Arrests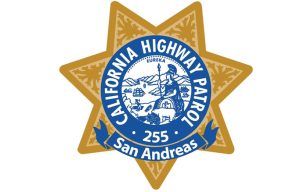 CHP San Andreas Unit logo

View Photos
San Andreas, CA — More details have emerged regarding two people arrested following a solo crash near the Lake Tulloch Bridge on the Calaveras County side.
According to the county jail booking report released today, a man and a woman, both with previous felony convictions, were taken into custody and face numerous charges.
CHP officers arrested Thomas Christopher Galano, 40, and Christina Marie Gramesfierro, 28, both of Stockton, shortly after their vehicle collided into a propane tank Friday around 12:45 p.m. in the 7200 block of O'Byrnes Ferry Road in Copperopolis.
As reported here, there were no apparent injuries and while the tank began to leak, it was quickly capped. A call for backup went out to Calaveras Sheriff's deputies due to an apparent altercation involving the driver and passenger and possible drugs onscene.
Galano is charged with being a felon in possession of a firearm, carrying a concealed firearm with a prior felony weapons conviction, making criminal threats and possessing a controlled substance while armed. He also faces misdemeanor charges of carrying a concealed weapon on his person, possessing a controlled substance and violating his probation.
Gramesfierro, also a convicted felon on probation, faces similar weapons and drug related charges and was additionally charged with misdemeanor resisting arrest.