Fight Leads To Alleged Vehicular Murder In Amador County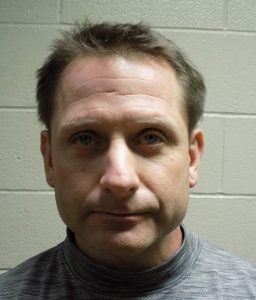 Kyle Buchanan

View Photos
Plymouth, CA — In the Mother Lode town of Plymouth, a woman allegedly attacked her boyfriend, and during the scuffle she was run over by his car.
The Amador County Sheriff's Office reports that it happened at 18402 Gerrans Street over the weekend.  The woman who died is an unidentified 45-year-old, and the boyfriend is 44-year-old Kyle Buchanan. A 911 call was placed regarding the incident, and Buchanan was on scene and cooperative when the sheriff's deputies arrived on scene. The Sheriff's Office reports, "Statements from Buchanan and a neighbor revealed that the woman was physically attacking Buchanan as he attempted to drive away in his vehicle. While Buchanan attempted to drive away from the residence, he drove over his girlfriend."
Buchanan was later arrested for "vehicular manslaughter with gross negligence." The woman was flown to a hospital in the Sacramento area where she was later pronounced dead.  An investigation is actively ongoing. What led to the altercation is not immediately clear.