Update: Sunday Power Outages In Mother Lode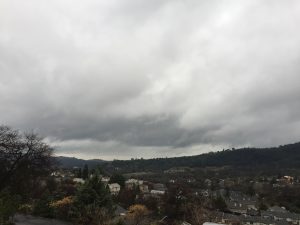 Rain In Tuolumne County

View Photos
Update at 5:18pm: Heavy rain has been pummeling the region, and for a while there was a Tornado Warning issued for southwestern Calaveras County. The National Weather Service issued the warning around 3:45pm and allowed it to expire at 4:15pm.
The heavy precipitation has caused some new power outages late this afternoon. There are now 77 customers without electricity in Valley Springs and full restoration is expected by 7pm. There are also smaller outages, each impacting a handful of customers, in Angels Camp, Murphys, Sonora, Tuolumne, Columbia, Sonora, Jamestown and Twain Harte.
The earlier outages, impacting thousands of customers near Dorrington and Twain Harte, have been restored.
Original story at 12:30pm: Twain Harte, CA — There is a power outage impacting 3,677 PG&E customers in the greater Twain Harte area.
It started at 11:49am and PG&E is hoping to have full restoration by 3:15pm. The cause is under investigation. It is impacting areas around Twain Harte, Brentwood Park, Sherwood Forest and Cedar Ridge.
Also, in Calaveras County there is an outage impacting 2004 customers near Arnold, Camp Connell and Cottage Springs. The outage started at 12:05pm and full restoration is anticipated by 4:15pm.