California's Unemployment Rate Increases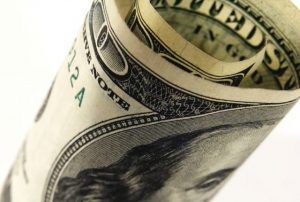 Money

View Photos
SACRAMENTO, CA — California's unemployment rate increased to 4.2 percent in December after three months at the record low of 4.1 percent.
Today, the state Employment Development Department released the figures that report 813,900 California's were unemployed last month. That is down by 52,500 from December 2017, when the rate was 4.5 percent.
The Mother Lode numbers also climbed. Tuolumne County's rate went up slightly from 4.1 percent in November to 4.5 percent last month. Calaveras County's rate switched gears from its continued downward trend for several months to increase from 3.6 percent in November to 3.8 percent in December.
Statewide the largest job gains were in Leisure and hospitality, up 9,500 jobs, followed by education and health services at 900. Two sectors posted the highest job loss with construction seeing a decrease of 1,300 and other services, with a 300 jobs lost.
The U.S unemployment saw a rate increase of 0.2 percentage points to 3.9 percent in November from 3.7 in December.