District Seeks To Award Funds For Health Care Programs, Services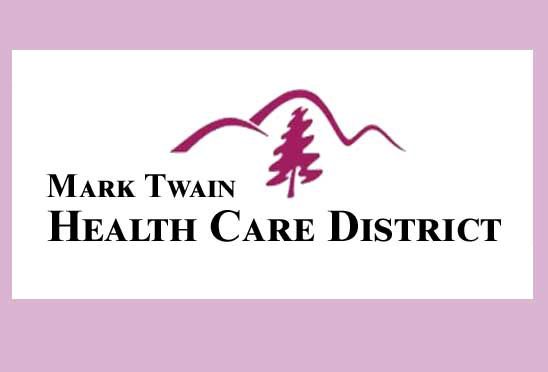 Mark Twain Health Care District logo

View Photos
San Andreas, CA — Up to $100,000 in health care grants are up for grabs over the next several weeks from a Mother Lode health care district.
Mark Twain Health Care District (MTHCD) Executive Director Dr. Randy Smart wants local nonprofits with potential related proposals or ideas that are interested in tapping the district's annual community grants program to apply before the deadline on March 1 at 5 p.m.
"We are interested in [funding] health care — there's a lot of need in the world and a lot of different things and we just can't go out and repair roads and repair houses…we would really like to use the $100,000 in Calaveras to help people," he explains.
So, organizations and individuals who provide health care programs, services and activities for the benefit of Calaveras County communities should note that local programs and organizations that promote physical, emotional and psychological well-being are specifically among the pool of eligibles.
Last year, due to a lack of applications, Smart says the district awarded only about half of the funds. Asked about what kinds of projects that might be favorable, he dryly notes, "When you are not using all your grant money, any idea can be a good one." This time around, the district lists Behavioral Health, Dental, Rehabilitation, Women's Health, Children's Health, Senior Programs, Tele-Health Technology and Community Health Services as among areas of particular interest.
The main caveat, he emphasizes, is that all proposal applications must promote health and requested monies cannot cover salary costs but must go towards the project work itself. Funding awards will be announced in April with checks cut in May. Chosen projects will operate under a one-year-contract. For more information, click here.