Tuolumne County Grant Will Help Blend STEM And Arts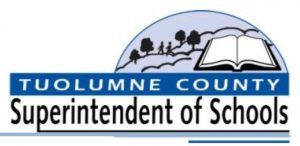 Tuolumne County Superintendent Of Schools Office

View Photos
Sonora, CA — The Tuolumne County Superintendent of Schools Office has received $583,000 in grant money from the California Department of Education.
60 local teachers will enter a new program that uses the theme of arts to develop curriculum that incorporates science, technology, engineering and mathematics (STEM). The teachers will take part in an intensive two-week training program this summer. There will also be a one-week student academy where the teachers can "pilot" the lessons they create from the training. It will then culminate next school year, and local artists will even be involved to provide classroom lessons for students.
Tuolumne County Superintendent of Schools Cathy Parker says, "We are excited and honored to have the opportunity to improve area student achievement and form partnerships within and without our county for much needed STEM and arts education. This couldn't have happened at a better time."
Competition for the funding was competitive and the Tuolumne County Superintendent of Schools Office was one of 52 districts or county offices to receive grant dollars.