California Senators Argue Shutdown Will Impact Fire Season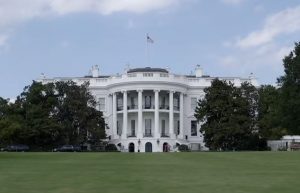 White House

View Photos
Washington, DC — California's two US Senators are among a dozen that signed a letter sent to the Trump administration upset that the government shutdown is halting forest prep work ahead of the summer fire season.
The letter sent by Dianne Feinstein, Kamala Harris, and others reads, "Typically, federal agencies use the winter months to hire and train firefighters in advance of the upcoming fire season, and to perform fire prevention work—like tree removal and controlled burns—that are more difficult or dangerous to carry out during active fire seasons. Training and prevention programs are both currently on hold."
It goes on to argue state, "Unless these firefighter trainings and forest health projects resume soon, the health and safety of our communities mostly in rural areas will continue to be put at risk."
The Senators that sent the letter to President Trump are all Democrats. Others include Ron Wyden of Oregon, Tom Udall and Martin Heinrich of New Mexico, Patty Murray and Maria Cantwell of Washington, Michael Bennet of Colorado, Joe Manchin of West Virginia, Debbie Stabenow of Michigan and Catherine Cortez Masto of Nevada.