Update: Thursday's Latest Storm Warnings, Watches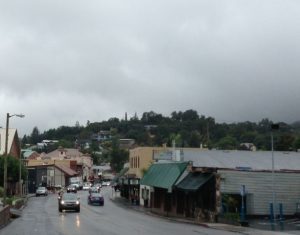 Rain in Sonora

View Photos
The Winter Storm Warning for the Sierra Nevada above 4,500 feet, remains in effect until 4 AM Friday.
Additional snow accumulation above the 7,000 foot elevation, will range from two inches to thirty inches.
Wind gusts of up to sixty mph will continue.
According to the National Weather Service, a Flash Flood Watch continues to remain in effect for the Sierra Nevada until 10 PM this evening.
Heavy rain totaling two to four inches have been recorded and may lead to excessive runoff and rising water levels on area rivers. This could present the threat of flash flooding.
A Winter Storm Warning means there will be snow covered roads and limited visibilities. Travel is not recommended while the Warning is in effect. If you must travel, keep an extra flashlight, food and water in your vehicle in case of an emergency.
A Flash Flood Watch means that conditions may develop that lead to flash flooding. Flash flooding is a VERY DANGEROUS SITUATION. You should monitor National Weather Forecasts and be prepared to move to a safe location should specific Flash Flood Warnings be issued. Do not attempt to cross flooded roads. Find an alternate route.