CA Senate Republicans Pick New Leader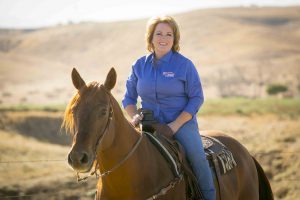 CA Senator Shannon Grove

View Photos
Sacramento, CA — A US Army Veteran will lead the California GOP in the state Senate.
Senator Shannon Grove of Bakersfield was unanimously picked to soon replace current leader Patricia Bates of Laguna Niguel.
Grove says,"Our state is the fifth largest economy in the world, yet it holds the title of having the highest poverty rate in the nation. For the sake of the millions of forgotten Californians, our Caucus will work to navigate government with pragmatism and compassion and negotiate with fearlessness."
Outgoing leader Bates says, "Shannon is an experienced legislator and I have no doubt she will be an effective messenger and leader for our Caucus."
The GOP notes that Grove's election in 2010 was historic as she became the first US Veteran woman to serve in the state legislature.
She will replace Bates on March 1st.